2020 Photographs Las Vegas WON Rotary Club
Throughout the year 2020, we, Las Vegas WON Rotary Club Members, have had the opportunity to capture some great moments with photographs of our Friday Meetings at Fogo de Chao Restaurant. Below is a small sampling of our 2020 photo collection of Las Vegas WON Rotary Club Meetings.
These photographs are not in any specific order of importance, but are in order of date of the meeting. These are various photographs of 2020 meetings celebrating trophies, events, speakers, celebrations and more. More photos will be added periodically to this page. Enjoy.
2020 Friday Meetings Las Vegas WON Rotary Club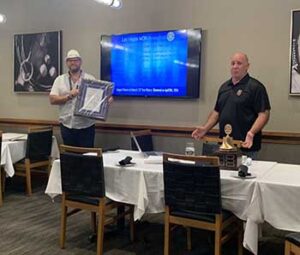 2020.7.10 Vinny Zaldivar New member

2020.7.10 PDG Randy Pote & Dawna Herndon New member

2020.7.10 PDG Randy Pote & Ruby Rubalcava New member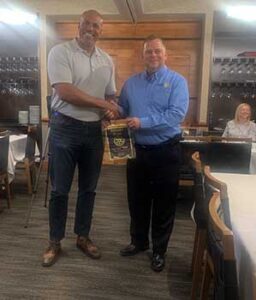 2020.6.12 Nathan Atkins & PDG John Chase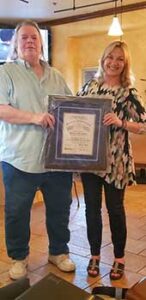 2020.3.27 Socal Shelly & PPres Richard Reed

2020.2.14 Nathan Atkins & International Visitor