DG John Chase Appreciation Party 2019 success! LV WON Rotary
On Saturday, July 13, 2019, the annual District Governor Appreciation Party with special guest outgoing District Governor John Chase 2018-2019 honoring the years of hard work in the District Governor was a huge success. (District Governors serve only one year as the official Governor BUT they put in three years prior and one year after their year serving District 5300.).
The event was well attended and we were pleased to see so many prominent Rotarians from Nevada and Southern California in attendance.
Las Vegas WON Rotary Club will post future District Governor Parties as the details finalize.
This has become an annual event as some future District 5300 Governors have already agreed to participate in this new yearly tradition. Celebration – Las Vegas WON Rotary Club annual Governor Appreciation Party. Help us celebrate an evening with the Past District Governor and many other Past District Governors of District 5300 and other PDG

Click on the link below to view the flyer with more information about this wonderful night of appreciation, 2019.
The Event Sponsor is LasVegasDiet.com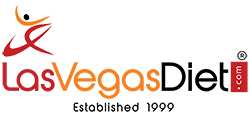 Call 702-210-4201 if you want to pay by check